Backflow Testing Services
When you need backflow testing services, call RBA Mechanical first. We are a Certified Backflow Tester for Edmonton and surrounding areas, include Sherwood Park.
RBA Mechanical is your local backflow tester for all models and sizes of backflow preventors from minor hazard to high hazard applications.  And includes devices such as Ames, Apollo Valves, Conbraco and Watts.
We test & certify devices for residential, commmercial and industrial enviornments.
We are a certified backflow tester
Order Backflow Testing Online
Flat rate, per-device testing
Reduced rates & discount pricing
Reduced contract rates
Contractor pricing is available
* all backflow testing services are completed by a Certified Backflow Tester & Repair Specialist
Order Backflow Testing
Order your backflow testing service online through our store, and save 5% instantly
Request Device Repair or Install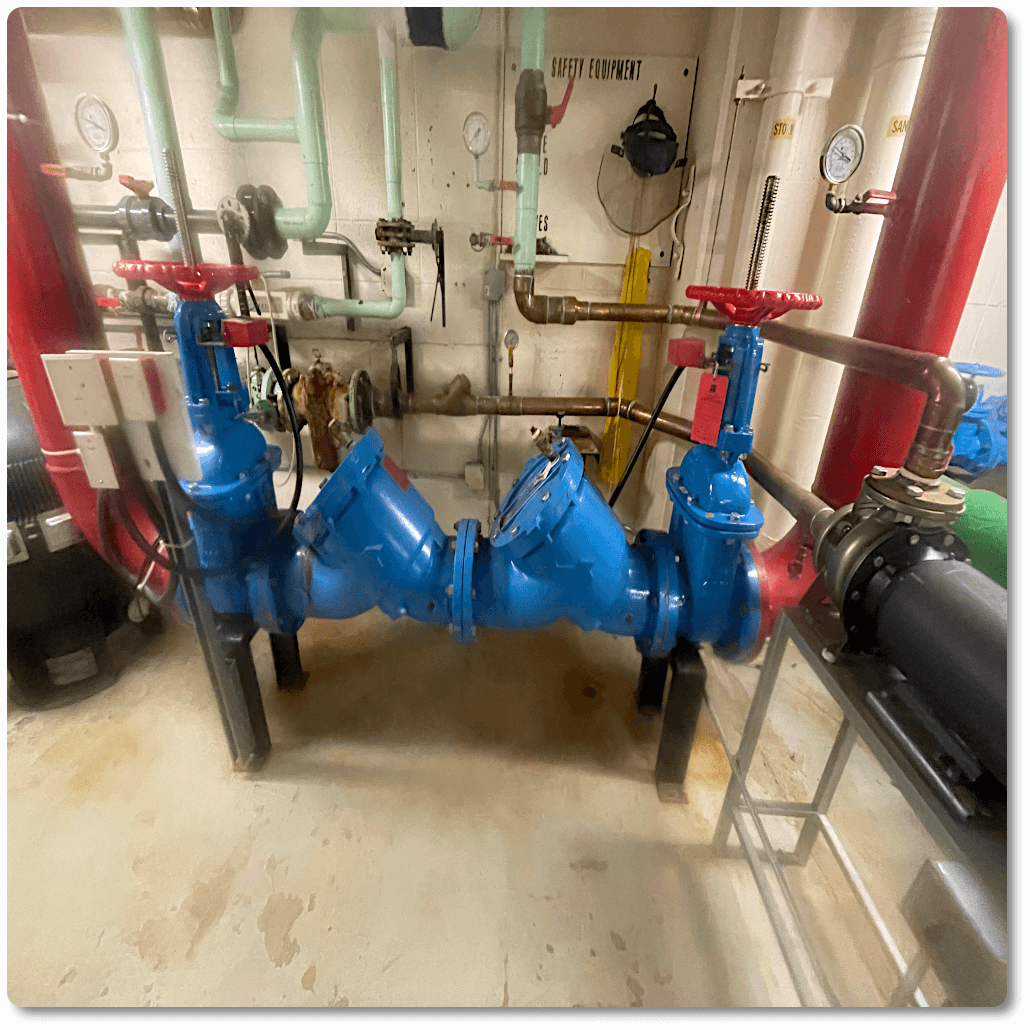 Request free estimate
Our experts have the experience with all sizes and models of backflow prevention devices, and therefore, can easly install a new backflow prevention device or diagnose any required repairs.

Complete this form to request an installation or a repair.
Preventing Cross Connections
Yes. Preventing cross connections is law
To comply with Canadian Standards Association, the City of Edmonton Bylaw #17698, Epcor's Cross Connection Control, and the Canadian Water & Wastewater Association,  property owners must do the following to prevent backflow:  
Remove any unnecessary cross connections and isolate your water system from the public's.

Protect cross connections that can't be eliminated with an approved backflow prevention device or assembly.

Ensure that all testable backflow preventers are tested annually by a certified tester, and all non testable devices are visually inspected.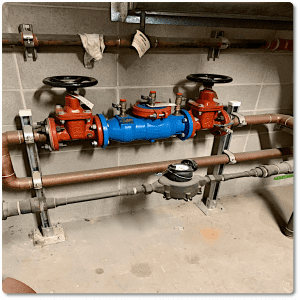 Required where ever there is a potential for water contamination
This includes medical, water services, fire protection, and many more locations. RBA Mechanical offers backflow testing services for all applications and sizes of Backflow prevention devices.
As a matter of fact, RBA Mechanical has been testing backflow prevention devices in hospitals & facilities, shops, rec centers and dental offices for 25 years. Not to mention our backflow tester has been testing backflow devices for over 37 years in buildings and facilities.
When a device does fail testing, our backflow tester can easly diagnose the required repairs needed. And with over 35 years experience with backflow prevention devices, our expert knows every backflow prevention device inside and out.
Check out this backflow brochure from Epcor
Contact RBA Mechanical
Whether you need repairs, looking for preventative maintenance, or an installation, contact RBA Mechanical for your residential and commercial Plumbing & HVAC needs