For 25 years, RBA Mechanical has been in business providing premium plumbing & hvac mechanical services.
Meet the People Behind the Scenes who make RBA Mechanical successful today.
Ron – Our Applications Specialist / Service Manager
Diane – Our Owner & Office Manager
Bob – Our Safety Sepcialist & Field Assistant
Ben – Our Service & Field Assistant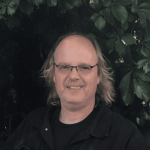 Ron Alexander
Applications Specialist / Service Manager
Ron is Your Primary RBA Mechanical Service Technician
For 25 years, Ron has been the Applications Specialist & Service Manager for RBA Mechanical.
Ron's biggest asset to RBA Mechanical is his mechanical diagnostics and customer service. Ron's initial career began in 1982 when he completed a 3 year apprenticeship in Automotives.
He had also spent 5 years at the local drag racing track as Mechanical Crew Chief, continuing his talents in automotives. It is this combined experience that has given Ron the rare gift of mechanical insights and mechanical troubleshooting & diagnostics that he is able to use on every job he is involved in.
From 1979 to 1985 Ron was strongly involved in Air Cadets, and acquired extensive flight training. For 14 years, Ron also played left defence in hockey in several hockey leagues and attended Nait Hockey School for several years. Ron's coach at the time was Perry Perrin.
It was these experiences that has given Ron the discipline and patience required on every job and has allowed excellence in customer service.
Ron's Switch to the Pipe Trades
In 1985, Ron switched careers to the Pipe Trades. By 1989, he acquired his Journeyman Class A Gasfitter and Journeyman Plumber Red Seal certificates. He furthered his abilities with the Cross Connection Control testers certificate with Device Repair (backflow Prevention). Throughout his long career, Ron has continued his training with safety courses and equipment & controls training.
For 18 years, Ron worked for Helmar Plumbing and Heating. It was through his career at Helmar, that Ron gained his commercial and industrial experience, as well as other disciplines.
Brown & Route 1993-1996: Ron spent this time at the Brown & Route fabrication yard, doing diagnostics, troubleshooting & repairs of their entire mechanical system.
Shell / Scottford Refinery 1994-1996: Ron was at the Shell / Scottford Refinery, connecting all their pressure systems on their new water well systems. Including, controls, electrical, and plumbing.
The Carlton, downtown Edmonton 1985-1998: Worked on all the heating equipment, including the make-up air, pneumatics, plumbing & gas. Other buildings Ron had worked in, included the Cambridge building, Quin House, the Peppertree, the Executive, Capital Towers, the Saskatchewan, Fort Gary House, Whitehall Place, Bateman Manor, and Pioneer Place.
Lorraine Mambridge 1994 – snowmelt system on her driveway

Ron's Time with the Apprenticeship Committee
After Helmar Plumbing and Heating, Ron was invited to join RBA Mechanical. Shortly after the birth of RBA Mechanical, Ron had taken on the roll to represent Alberta Employers while he was a member of the Provincial Apprenticeship Committee for Gasfitters. Ron had further excelled as the acting alternate presiding officer for six out of seven years that he was there.
It was this committee group that changed the Gasfitting trade from a two year curiculum to three years of technical training, including writing training material, exams, working with provincial government and training institutes. Eventually the committee became so powerful they formed a Local Apprenticeship Committee. As well, a Provincial Sub-Committee was also established around the same time.
Ron served all three committees while helping steer RBA Mechanical into the success it is today.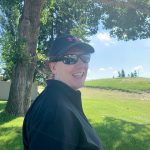 Diane
Owner / Office Manager
Diane is Your Premium Business Owner
Diane's vision for RBA Mechanical, was not a large firm. She wanted a small business, dedicated to customer service excellence with the best quality service available. Her goal was to acquire a long term customer base. And it worked. RBA Mechanical has a large list of long term clients dating back 25 years.
Diane's ideas have always been progressive and ahead of current times. She beat the problem of fighting against "competitors" by working with her competitors. RBA Mechanical has a large list of Contractor clients whom we assist on a specialized level.
Diane's demand for efficiency allows for maximum performance throughout everyday business operations.
Diane's Career From the Beginning
Diane started in business quite young. She assisted managing a family road construction business when she was only 17 years old. She also dabbled in computer sciences, building and programming custom softwares and spreadsheet programs. At this same time, Diane started her office & IT experience at Gainers meat processing plant.
It was at Gainers, where Diane was given full rain to enhance here computer skills as a computer and spreadsheet programmer, while earning her experience in office management. Diane was provided with the rare opportunity of working in all the aspects of business, included accounting, pricing, and employee management.
After 10 years at Gainers, Diane found herself at Helmar Plumbing & Heating about the same time when the owners were talking of retirement. Diane decided this was an opportunity, and started RBA Mechanical with Ron and his crew from Helmar.
Diane as a Progressive Business Owner
Diane had a fresh outlook on the plumbing & gas trades, and made alot of changes from the traditional "old school" ways. Over the years some of the changes included:
direct involvement with the Apprenticeship Committee
implimentation of a full safety program
one of the first to have an online website presence
taking away invoicing and payment collecting from technicians
pushing the industry into computer and email usage
invoicing through emails
one of the first to offer online shopping of materials and equipment
switching wholesale suppliers to email invoicing
and so much more.
Diane continues today to push the standards of efficiency and excellence throughout everyday business.
RBA Mechanical Games
Games is a big part of family living, and that's no different here at RBA Mechanical.
Click here to view our games and card sheets.