Everyday Deal: Get up to 7% off when paid at checkout! No code required.
Backflow Device Installations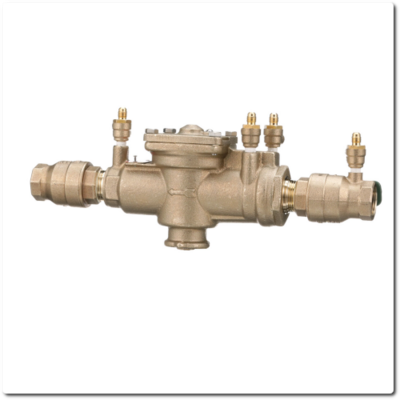 Installation of 1/2" Watts RP Backflow Preventer
Installation of 1/2" Watts RP Backflow Preventer
Last purchased for $1,520.00
---
Online Shopping FAQ
How does shopping online for my plumbing or hvac service work?
Shopping online for your plumbing or hvac service works the same way as any other online shopping store.
Locate your service: Browse our store to find the service you want. Order your service by clicking the BUY NOW button or Request a Quote. Review and accept our Service Terms & Conditions to continue.
Process your order: Process your order the same as you would with any other online shopping store. Select any options and provide us with the job site address and onsite contact.
Payment: Choose your payment option and complete your order.
Your work order: With your order confirmation, you will have a copy of the work order attached. Be sure to print it off and keep it with your order confirmation. The work order describes the work we have agreed to do for you.
We process your work order: Once we receive your order, we will begin processing your work order. We will order the required materials, and send you email notifications updating you to the status of your work order.
We book your appointment: We will contact you when it's time to schedule your appointment to complete the work.
We complete your service: Once we have completed your service order, we will send you your official invoice for your service.
Review our service: After we have completed your work, you will receive an email to review our service. Your review will show others how satisified you were with our service. We offer a cash discount for each review.
What payment options do you have?
We have payment options to meet most needs.
Our payment options include: all major credit cards (including apple pay & Gpay), online banking (e-transfers, direct deposit, bill pay), AfterPay installment plans, financing options, and our very own RBA payment plans.
What is the RBA Payment Plan?
We use Partial.ly installments to offer our clients a no fee, no credit check option for large purchases, or for special order equipment (based on your specific quote). Instead of paying the full amount right away, you can pay just the down payment, then pay the balance over a specified period of time.
This makes it ideal for both residential and commercial clients.
What are the payment terms for the RBA payment plans
We have 30 day plans for most equipment installations and replacements. And we offer 2 month payment plans for large projects.
We have payment terms that works for you. You can choose the amount of down payment, and the frequency of your payments. Making payments through Partial.ly is simple and secure. Once your payment schedule is set up, you can pay each installment by credit card, debit card, or bank account until you've paid your balance in full.
If I choose an RBA Payment Plan, when is my order processed?
When you choose an RBA Payment Plan, your order is processed when you accept your payment contract, and when we receive your order. There is no delay in processing your order when you choose an RBA Payment Plan.
Is Afterpay safe to use?
Absolutely! Afterpay is a premium service for installment payment plans for product or services under $2000.00. Paying by installments is the best way to still get your service or emergency repair without having to cover the full lump sump right away. Click here to learn more about Afterpay.
Do you offer financing?
Yes we do. Financing is available for any residential hvac equipment or system installation, replacement or renovation. Click here to learn more about Financiet finacing.
What is the difference between "Order a Quote" and "Request a Quote"?
When you order a quote, your quote is added to the priority cue. When you request a quote, it is added to the general quote cue.
I can't find the "Request a Quote" button.
The request a quote button is only available for some products and services where a quote is required or is an option. If the request a quote was displayed, but is missing, make sure to check your shopping cart. If the item is listed in your shopping cart, then the request a quote is not available. Delete the item from your cart to re-activate the request a quote option.
How do I book a date and time for my product delivery or service order?
Your date and time is either pre-arranged before you place your order, or it will be determined after your order is received based on currenty availablity.
How can I check product or service availabilty?
Contact our Sales Department to verify product or service availability before placing your order.
Is your question not listed here? Contact our Customer Service, we'd love to hear from you.
---
Follow these links to learn more about the services we offer