Controls
Looking for a trusted supplier and installer of controls and thermostats? Look no further than RBA Mechanical. We supply and install a wide range of controls and thermostats, from simple to complex systems. We also offer a maintenance and repair service for all our products. Whether you're looking to upgrade your existing system or install a new one, we can help. Contact us today for a free quote.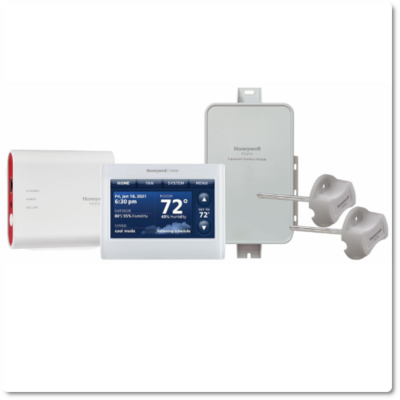 Prestige Thermostat with the Honeywell RedLink & Internet Gateway - For a new installation
Prestige Thermostat with the Honeywell RedLink & Internet Gateway - For a new installation
Price includes supply of honeywell kit with installation
---
Online Shopping FAQ
How can I request a quote from your company?
Requesting a quote for a product or service with us is easy. All you need to do is visit our contact us page to call us or submit the contact form to request a quote. Additionally, if you are in our online store, you can click on the "Add to Quote List" button under the title of the product and then click on the round blue or purple paper & pen icon at the right of the screen to review your quote list. Follow the prompts from there and we'll be happy to provide a quote for you!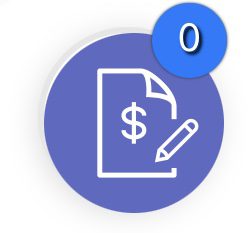 What is the process to obtain a PDF printable copy of a service or quote?
Obtaining a PDF printable copy of a service or quote is easy – just contact us! Once you request a copy, we'll send it directly to your email address. You can then print the PDF or store it offline to review whenever you'd like. You can even order or accept your quote via the PDF if you'd prefer. At RBA Mechanical, we make accessing our services and quotes as convenient as possible!
What is a work order and how does it relate to the services offered by RBA Mechanical?
A work order is the customized service description that outlines what services we have agreed to do for you. It lists the exact work required, and our technicians use it as a guide when they're onsite providing those services. It helps to ensure accurate, efficient service and ensures that you, the customer, receive exactly what was agreed upon.
Do I need to request a work order before scheduling repair or installation services with RBA Mechanical?
No, you do not have to request a work order. As soon as you place an order with RBA Mechanical, the work order will automatically be generated and it will act as the main service description that will be displayed on your order. This ensures we have the necessary information to efficiently provide the repair or installation service for you.
Where is your service area located?
Our service area for plumbing and HVAC services is located in Edmonton and Sherwood Park, but we can also travel outside of these areas. If you would like to use our services in a different area, please contact us with your postal code before ordering and we can let you know if we can work in your postal code area.
What is the process for placing an order with RBA Mechanical?
Placing an order with RBA Mechanical is easy and safe. You can either contact us directly, or place an order online on our website. The online process is simple and straightforward. First, you will need to select the item or items you would like to purchase and add them to your cart. Once the items are in your cart, you can review your order and proceed to checkout. At checkout, you will need to provide your customer details and payment information and confirm your order. Upon confirmation of your order, an agreement between RBA Mechanical and yourself is created, verifying that both parties have agreed to a contract for the goods and services purchased. This contract serves as a legal document that outlines the details of the transaction and serves as proof of purchase.
Why am I receiving an error message when trying to enter my postal code during checkout?
It's possible that your postal code is not in our regular service area. Don't worry though – just contact us with your order details and we'll see if we can service that area. We understand that everyone needs reliable mechanical services, so don't hesitate to reach out!
Can orders be placed over the phone or by email?
Absolutely! We understand that not everyone has the time or ability to order online. That's why we provide customers with the convenience of ordering for our plumbing and HVAC services over the phone or by email. All you have to do is send us your request and we'll take care of the rest for you.
Is it possible to pay on completion of the job instead of upfront?
Absolutely! At RBA Mechanical, we understand that sometimes our customers don't have the capability to make a full payment before service. That's why we're proud to offer a pay on completion option. All you have to do is contact us prior to placing your order and let us know what service you need. We'll then work out an agreed upon pay on completion option for you, which may require a deposit for some services. Once all is set, we'll provide you with an authorization number that you can use at checkout!
Do your prices include parts and labor or just one of them?
Our prices include both parts and labor so you won't have to worry about any unexpected costs. We pride ourselves on our transparent pricing and we guarantee that you will be satisfied with the quality of our services. Feel free to contact us for more information or a detailed quote!
What payment options do you offer for your services?
At RBA Mechanical, we understand that everyone has different needs when it comes to payments. That's why we offer a wide range of payment options to choose from including PayPal, credit cards, e-transfers, bill pay, direct deposits, installment plans and financing. No matter what your budget is or which method is the most convenient for you, we want to make sure you have an option that works best for you.
Will I receive a confirmation of my order from your company?
Absolutely! Once your order is successfully placed, you will receive a confirmation email containing the details of your order. A copy of our Work Order will be attached to your order confirmation email for your records. You can also contact us at any time if you have questions or need additional help. Our friendly customer service team is here to make sure you have a great experience with RBA Mechanical when shopping online.
Can you provide estimated delivery timeframes before I place my order?
Absolutely! Our estimated delivery time frames will depend on where you are located, the item(s) in question, and booking schedules. Before you place your order, feel free to reach out to us with the details and we will be able to offer you a more specific estimate.
Do you offer any discounts or promotions to your customers?
Yes, we offer a variety of discounts and promotions to our customers. We have monthly sales, discount codes for repeat customers, and holiday specials. We currently offer 5% discount on all orders paid at checkout as well as free delivery for orders over $65! Keep an eye on our Deals page for the latest offers and you won't regret it!
How can I track my online order with RBA Mechanical?
At RBA Mechanical, we make tracking your order simple and straightforward. Just reach out to our customer service team either through email or phone, letting us know your order number and order details. We will provide you with an update on the status of your delivery so that you can rest assured knowing where your package is at all times.
Can you provide cost estimates for the plumbing or HVAC services required before starting any work?
Absolutely! At RBA Mechanical, we are committed to taking the guesswork out of your project costs. Some services may be straight forward with transparent pricing, but at any time, you can request a free quote for any plumbing or hvac service. Our technicians come to your home or business and assess your needs before providing an accurate cost estimate for any plumbing or HVAC services that may be required.
Does RBA Mechanical provide any warranties or guarantees on their work?
Yes, RBA Mechanical offers warranty and satisfaction guarantees on our plumbing and HVAC services. We are proud to stand behind our work and make sure it meets the highest quality standards. We also make sure that all repairs are done according to manufacturer specifications for your complete peace of mind. Our warranties come with a satisfaction guarantee that ensures you'll be taken care of in case any problems arise. And all parts used are covered by manufacturer warranties, so that you can be sure your purchase will last.
What is the typical timeline for completing a project with RBA Mechanical?
At RBA Mechanical, we understand you want your project completed quickly and efficiently. We work hard to give you the best estimates and timelines for each project. Typically, our projects are completed within a few days up to a couple of weeks depending on the scope of the job. Rest assured that we will always keep you updated with our progress and provide realistic deadlines for completion.
Do you offer emergency repair services outside of normal business hours?
Absolutely! You can always count on RBA Mechanical when you need plumbing or HVAC repairs in an emergency. We understand that these types of issues can't always wait, so we offer our customers flexible scheduling options and even 24/7 emergency repair services to get the job done right—no matter what time of day it is.
Can you provide references or customer testimonials for your work?
Absolutely! We encourage our customers to leave honest reviews about the work we have done for them. Check out the reviews page on our website and see what customers are saying about us. We take pride in providing excellent service with every job we do, and we appreciate our customers leaving honest reviews about their experience with us.
Are there any additional fees or charges that I should be aware of when using your company's services?
We aim to be transparent about our pricing and provide you with no hidden costs or surprises. All of the services we offer are clearly stated and include a comprehensive breakdown of exactly what is included. Additionally, our experienced technicians will always provide an accurate estimate prior to any additional work being done so that you can make an informed decision before incurring any additional costs.
What is the typical turnaround time for starting a job?
At RBA Mechanical, we strive to provide our customers with fast and efficient service. We typically start jobs quickly, usually within 2-3 business days. This timeline may vary depending on the job specifics and current workload, but rest assured that we are always working hard to get started as soon as possible.
How much experience do the technicians at RBA Mechanical have in their field?
Our technicians at RBA Mechanical are some of the best in their field with years of extensive experience. All our technicians have the necessary certifications for both plumbing and HVAC services. We pride ourselves on having the highest standards for quality, safety and customer satisfaction. With us, you can trust that your home or business' needs will be taken care of correctly and efficiently. More about RBA Mechanical can be found here.
Is your question not listed here? Contact our Customer Service, we'd love to hear from you.
---