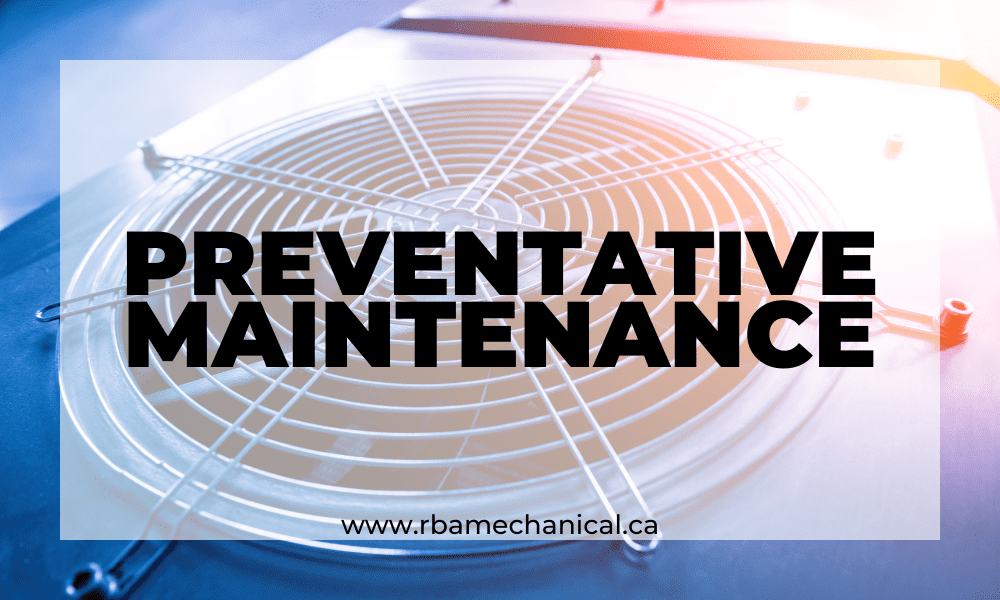 HVAC maintenance of your equipment is one of the most important services to ensure your hvac equipment runs in top condition.
Here at RBA Mechanical, we provide hvac maintenance services for both residential and commercial equipment.
Attention
Equipment Manufacturers require maintenance service to ensure Warranty and to be sure equipment is operating in the way it is intended to. If you are not sure what kind of maintenance is required, check your equipment owners manual.
We can complete hvac maintenance on any plumbing & hvac equipment any time of the year.  
Depending on your usage, can be done annually, semi annually or more often.
Purchase your preventantive maintenance services online today.
Is your service not listed?
Request Preventative Maintenance
Is your HVAC equipment not listed here?
Contact us today to request preventative maintenance service for your hvac equipment.