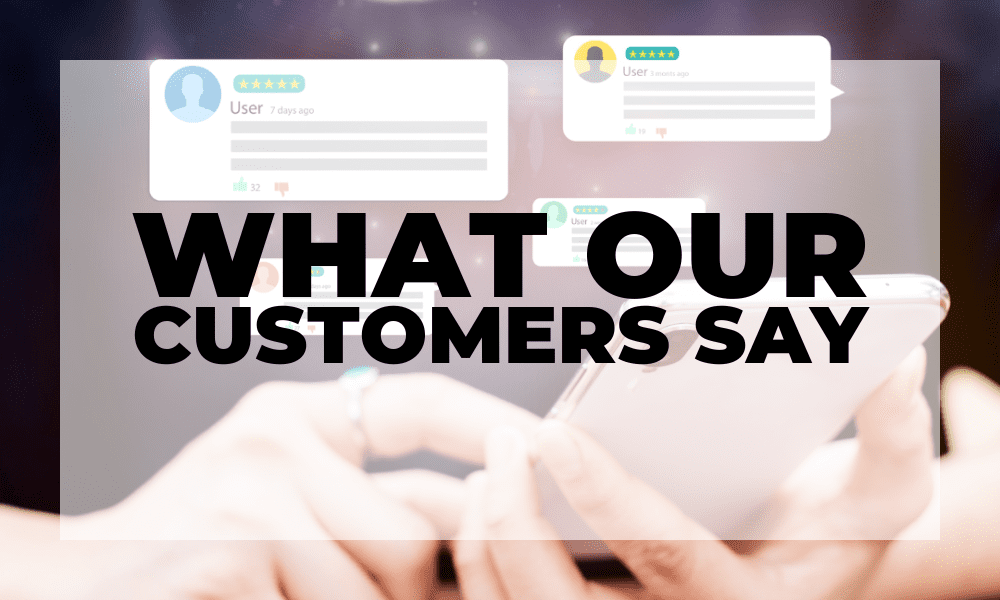 Here's a list of testimonials from our archives.
Everything has been working great!
Derrick O.
Homeowner
Edmonton
Dec 29, 2021
Yes… I'll keep RBA Mechanical on my list of "go to" plumbing/mechanical services.
Mark L
Edmonton
Nov 2, 2021
It is working perfectly
Last year Ron replaced our hot water tank for us. It is working perfectly.
Silviya N
Edmonton
May 19, 2021
Thank you
Thank you for all the great service you provided us. Ron is a master at what he does!
Corinne C
May 17, 2021
We can always count on them
RBA have provided us outstanding service, very knowledgable and courteous technicians, and quality workmanship since 2010. They service and maintain all of our properties. The equipment consists of forced air systems, air conditioning, boilers, radiant tube heaters and make-up air systems. We can al…
Raymond J
Business & Property Owner
Dec 15, 2020
Absolutely Trustworthy
I don't usually give a Contractor a review, I work for a heating contractor myself. But sometimes we need to call RBA in as a backup for backflow testing or pipe freezing work. They're great. We've used them off and on now for about 8 years. We can fully trust RBA Mechanical to do…
A.E.
Heating Contractor
Jun 8, 2020
Thanks
Thanks for your prompt service.
Lorraine B.
Edmonton
Dec 2, 2021
Thanks
Thanks for all the good work, no more leaking fluid . 
Jim H
Edmonton
Nov 15, 2021
A Reliable Contractor
greatly Appreicaite to provide us excellent service whenever we need here. RBA is one of the reliable contactor for us here & specially Ron is always on top; to help us. 
Gurdish
Maintenance Engineer
Edmonton
Nov 2, 2021
Thanks Ron, for coming out on the Holiday to check my boiler, I really appreciate you coming
Paul M
Dec 26, 2020
The quality is great
We contacted RBA Mechanical and they sent Ron. He spent about 20 min going over our boiler system. When he was ready, he didn't say what was wrong, he told us what our symptoms were. He told us what we were experiencing. He was correct all around. He did up his report, quoted us on the necessa…
Angella
Edmonton
Jun 8, 2020
Its Working!
It's working!  thank you very much.
Corinne
Jun 8, 2020
Knowledgeable and Friendly
I've been using RBA Mechanical for about 5 years. they are very knowledgeable and very friendly. they are always happy to see me and to help with what I need. I have a furnace for my house, one for my garage, and a central air conditioning system. They do excellent work and I've rarely e…
Debbie P
Edmonton
Jun 8, 2020
Thank you!
Thank you very much for the hand sanitizer!
Mitch
Edmonton
Jun 8, 2020
Thank you for your help
You supported me and my family with free PPE when this crisis started. I know you've done that with all your customers. And thanks to your lower service rates, I have been able to keep my family safe and will continue to support your company…. I feel confident when I call for Service or…
Scott
Jun 8, 2020
RBA Mechanical are reliable & very friendly. They are also hoest in giving opinion and service is reasonable. I will recommend RBA Mechancial for their service to others.
Jack
Aug 14, 2003
Ron I really appreciate your driving me home & making an inspection of me heating at my house. Enclosed is a couple of gift certificates for you and your wife.  Regards
Al K.
Apr 14, 2003
Very Skilled
I will not let anyone else work on my boilers, Ron is very skilled and knows exactly what is needed. Your staff are very friendly and clean. I don't ever mind having them in my building.
Carlos P
Edmonton
Jun 8, 2020
A real treat to work with
Out of our entire house edition project, your company has been the only one reliable and dependable. A real treat to work with. Thank you, our new radiant floor works great.
Cynthia A
Edmonton
Jun 8, 2020
Thanks again for this emergency service Ron!
Paul M
Edmonton
Nov 17, 2019
To:  RBA Melchanical Ron did an excellent Job.
Alvin K
Aug 14, 2003
Honestly your company has always been #1 to us.  We appreciate your friendly, fast service.
Sonny & Doreen W.
Aug 14, 2003
Ron & Dianne Tks very much. You are good people.
Al K
Mar 27, 2001
R.B.A has done work for my company many times.  I find that I have received exceptional service from a very qualified staff.  I hope to continue our business relationship.
Gus B / Borrelli's Cartstar
Aug 28, 2000
RBA Mechanical Inc. I have know Ron @ RBA for approximetly 15 years as a fellow craftsman. I never hesitate to recommend Ron to friends, relatives or customers who need the services of a plumer as well as calling upon him to my own home for service. It's nice to know someone you can trust.
Al H. / Flash Electric
Oct 25, 2000
Ron is a very professional and confident plumber. He is thorough and confidently does a first rate job. The cost is very reasonable and there's a job satisfaction guarantee. I highly recommend RBA Mechanical.
Hugh P / HP Training
Aug 24, 2000
Here's a list from our online shopping archives from 22 years ago!
Submitted: 2000-01-02 08:16:17
RBA Mechanical Inc. shipped my product to me but the shipping company lost the package. When it was finally delivered to me, it was damaged. RBA Mechanical's packaging was very good. Their response to my concerns were exceptional. They immediately shipped me a new product delivered the next day. Their customer support is excellent and they honestly care about their clients.
Consumer's ID on file
Collected by epubliceye.com
Submitted: 2000-10-24 11:00:49
I was initially afraid of making my purchase, their items are more expensive then the competition and I had to make my purchase prior to receiving product. But I've never been more impressed with a company… I had questions and concerns, they answered them. They helped me both in person and by telephone through each step of my purchase and were always available for me! RBA Mechanical has saved me many sleepless nights.
Consumer's ID on file
Collected by epubliceye.com
Submitted: 2000-07-14 20:02:43
RBA Mechanical is an excellent company to do business with. It is very obvious that they truly care about customer satisfaction. I would highly recommend this company to anyone. 
Consumer's ID on file
Collected by epubliceye.com
Submitted: 2000-07-11 09:48:36
They provided excellent customer service and staff is most knowledgable. I trust RBA. Their pricing may be a little more expensive, but the support and customer care is there!
Consumer's ID on file
Collected by epubliceye.com
October 15, 2001 10:35 am
Thank you!  By the way, I shop on-line all the time (at least 20 transactions per week)and your site is one of the easiest to use I've found. It is definetely the best in it's class- so many of the plumbing sites do not even have shoppng carts- they want you to email them with your order. How 20th century!
Bob S.
General Manager – Tahquitz Inn